---
Innovation in Education
The Erickson School educates leaders to go beyond to innovate and transform themselves and their organizations, and to provide solutions for the rapidly changing landscape of a growing and diverse population.
We offer both Graduate and Undergraduate degrees in Management of Aging Services.
---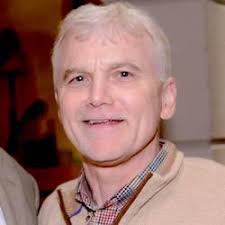 Remembering Tony Mullen
The Erickson School and senior's housing lost a friend, pioneer and champion with the recent death of Tony Mullen. For those of you who did not know Tony, Dean Ronch asked Kevin Heffner ('16) and former Director of External Relations, to share his reflections on how Tony helped to create the field of senior's housing and research and the Erickson School as we know them today.
Read More

National Investment Center NIC, announced at their Fall 2018 Conference a new, endowed scholarship fund in memory of Tony Mullen, a NIC co-founder. Fellow co-founder Robert Kramer said an initial goal of $400,000 in donations and pledges has already been met to endow studies at the Erickson School at the University of Maryland-Baltimore County. For more information on the Anthony Mullen Scholarship Fund, please contact Dr. Dana Burr Bradley bradleyd@umbc.edu.
---
The Erickson School
---
The Value of an Erickson School Education
---
#ConnectTheAges
About Connect the Ages

---
Please note: UMBC is committed to creating an accessible and inclusive environment for all students, staff, and visitors. If you have difficulties accessing any of the materials on our site, please contact us so that we can provide an alternative format and remedy any accessibility challenges.