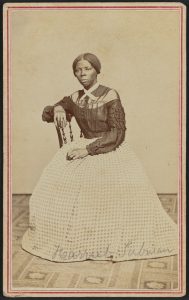 Photo courtesy of Benjamin Powelson from the Library of Congress Prints and Photographs Division
On June 18th, 2021, UMBC's Erickson School of Aging Studies in partnership with the National Park Service hosted a virtual celebration of Juneteenth to learn about Marylander Harriet Tubman and her roots in senior housing and care.
Many know Harriet Tubman as the leader of the Underground Railroad leading approximately 70 enslaved people to their freedom. Ms. Tubman, always the visionary, played a leading role in developing a care home to provide for the poor and older members of her community at no cost.  Her vision was realized in 1908 through the opening of the Harriet Tubman Home for Aged & Indigent Negroes in Auburn, NY.  Kimberly Szewczyk, Senior Interpretive Specialist with the Harriet Tubman National Historical Park guided us through Ms. Tubman's life and shared more with us about her vision for a nursing home, perhaps one of the first for African Americans.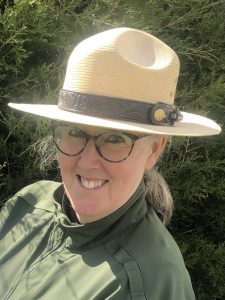 Keynote Speaker: Kimberly Szewczyk, Senior Interpretive Specialist, Harriet Tubman National Historical Park
Kimberly has been with the National Park Services for over 20 years and is currently stationed at Harriet Tubman National Historic Park in Auburn, NY as the Senior Interpretive Specialist. Her work at this newly established park includes the development of interpretive content on Tubman with an emphasis on her 50 years spent in freedom.