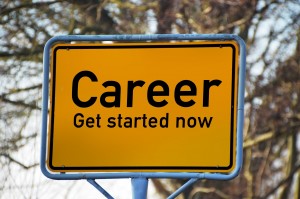 Questions:
---
How do I know that Management in Aging Services is right for me?
You have the desire to combine your profession with purpose, and you would like to be involved in meaningful work.
You have a life-long affection for older adults, or you grew up in a multi-generational home, and have been around positive role models.
You are interested in a high growth industry – according to the U.S. Bureau of Labor Statistics, the number of jobs in gerontology-related fields will increase by more than 36%.
Longevity Economy (all activity serving the needs of Americans over age 50) will generate 100 million jobs.
By 2050, 20 percent of the population will be age 65 or older.
As Americans live longer, they will also be healthier, and the length of "middle age" period will be extended. This opens up opportunities for new products and services that will cater to their needs.
You may be in a field that is impacted by an aging consumer, and you want to develop a specialization in older adults, and position yourself as an expert for your customers or clients.
---
How do I prepare for a career in Management of Aging Services?
Research professional associations (see answers to the next question)
UMBC Career Center is a great resource careers.umbc.edu
Network – connect with UMBC Erickson School network
---
What are some professional associations?
---
What types of careers are there?
Senior Living including Continuing Care Retirement Communities (CCRC), Assisted Living and Skilled Nursing – in addition to health care positions, there are increased needs for marketing, sales and hospitality within senior communities.
Government:

Department of Aging (state or local),
U.S. Government – Department of Health & Human Services (HHS), Administration for Community Living, Administration on Aging www.acl.gov
Association Management & Policy ex. American Health Care Association (AHCA) www.ahcancal.org/

Financial & Legal Services
Fitness & Wellness
Travel
Health Care Services Continuum
Housing & Home Modification
Social Work – the increase in life expectancy and the tremendous growth in the aging population, requires social workers, regardless of their specialties to be equipped with the most innovative theories and practices
Senior Real Estate Specialist (SRES): http://www.realtor.org/designations-and-certifications/sres
Entrepreneurship: Growing field and great opportunities for new businesses
---
I'm looking to change my career; how do I take the leap?
If you have an interest in working with, (or on behalf of), older adults, earning a Master's degree in Aging Services would help hone those skills. This degree will build on your current experiences and skill sets. Students' various backgrounds and unique experiences offer many perspectives and learning opportunities.