Dr. Judah Ronch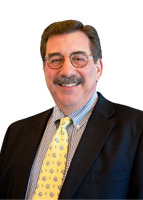 Welcome to the Erickson School at UMBC, where students are building significant careers in a field that Entrepreneur Magazine called one of the seven hottest Markets for future success. With one American turning 60 every 8 seconds, it is no wonder that this is a field where you can do what you love and do well while you enjoy a dream career.
Our undergraduate and graduate degree programs, and Executive Education courses, help students prepare for the "aging revolution" by taking an integrated look at the most important, cutting edge information in aging, policy and management, so they can best answer crucial questions about the future. These forward looking programs recognize that led by the 80 million Baby Boomers, the "graying of America" will touch every aspect of society, creating unprecedented challenges and opportunities.
Our outstanding and visionary faculty members have many years of experience in clinical and leadership positions in a wide range of aging services, and by using their experience to integrate research and practice, develop students' appreciation for opportunities in business, communications, public policy, the arts, health and wellness, sports and recreation, and research.
At the Erickson School, we are "changing aging". We would enjoy welcoming you to change it too!
– Judah L. Ronch, Ph.D