Gary Hughes' Video Testimony
C3 Class of 2011
Watch a short video about Gary Hughes' experience with the Erickson School Graduate Program and the impact he was able to make with his Master's degree.
---
From the State Capitol!
When Ashley Johnson was getting ready to graduate last year (2015), her classmate, Chris Moore, with the Anne Arundel County Department of Aging, connected her with an opportunity with Partners in Care. Partners in Care is an organization that promotes active engagement of members, and their families, by offering services in exchange for their donated time and talents.
Ashley has already made an impact and incorporates many things she learned at the Erickson School. She recently implemented a "Learning Social Series" a fun learning experience to engage volunteers and the older adults they serve. The topic of a recent event was "Frauds & Scams", and featured Anne Arundel State's Attorney, Wes Adams.
Ashley Johnson
Erickson M.A. 2015
---
Greetings from India!
"I'm a very proud alum! I really grew as the result of participating in the graduate program. I am now in India. I have been doing a lot of volunteering over the last 3 years here. There isn't much of an elderly population. India is the opposite of the US and other Western countries, in that their average age is much much younger. Their perception of 'old' is also very different, as the life expectancy is less. My ultimate goal is to do rehabilitative yoga as opposed to traditional yoga classes. So glad to hear that the program is going strong!"
Charee Collins
Erickson M.A. 2009
---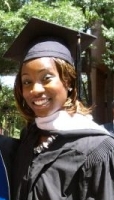 "I can honestly say that The Erickson School Master's Program has helped me to grow both personally and professionally. What I love about the program is how it teaches you to both think and see things differently; in other words how can we make the aging experience more enjoyable and comfortable for seniors. In the beginning I was a little nervous because I did not have a lot of background in the aging field. However, the Erickson School staff as well as my colleagues truly stepped in and helped me. I see the value of having this degree more now than ever before, and I know that the knowledge and skills that I have obtained will take me very far in my professional career."
Casey Cooper
Erickson M.A. 2012
---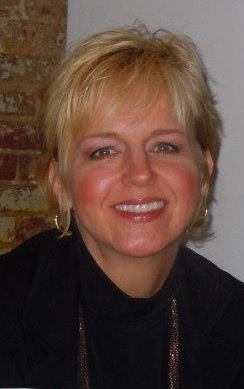 "I entered the graduate program at the Erickson School with my Bachelors degree in Management of Aging Services (MAgS). I was pleased to learn that the curriculum offered in the MAgS Masters degree was the perfect complement to its undergraduate program. I emerged from the Erickson School with a valuable business education that has delivered immediate respect from industry leaders reviewing my resume. I am currently deciding between three job opportunities and expect to maintain lifelong connections with my fellow Masters students and faculty. Looking back, attending the Erickson School has been one of the best decisions I have ever made."
Renee Reynolds
Erickson M.A. 2012
---
"The Management of Aging Services graduate program goes above and beyond the MBA degree. My perspective, having participated in both MAgS and MBA graduate programs, is that the MAgS program provides specific knowledge and expertise about aging services that you can't get anywhere else.
In addition, the MAgS program enables me to lead more effectively and provide my company with unique perspectives and advantages in the marketplace … it's a one-of-a-kind graduate program experience that I recommend to my team and others that are looking for an edge that makes a difference."
James Taylor
CEO – Health Care (UK & Ireland), Sodexo
Erickson M.A. 2011
---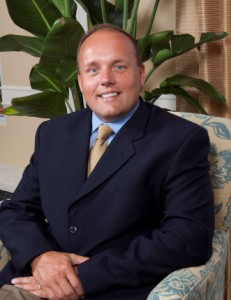 "Without a doubt, the Erickson School is the best graduate studies program for Aging Services. I firmly believe the Erickson School goes well beyond providing a rich and progressive educational experience but also believe it changed the trajectory of my career path. With a strong network within the field of Aging Services, The Erickson School faculty helped me identify key relationships in the industry where my skills and abilities could be best utilized and most rewarded. As a 2011 graduate, I remain actively in touch with faculty, staff and colleagues of the program and continue to apply the knowledge and tools gained from this exceptional experience."
Joel L. Anderson
Chief Executive Officer
Village On The Isle, Venice, Florida
Erickson M.A. 2011
---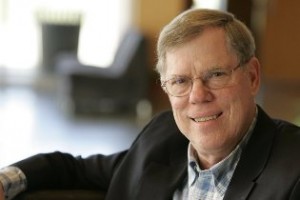 "As CEO of a leading continuing care retirement community, I see firsthand how older Americans  are shifting the landscape of society as we know it. In the Erickson School graduate program I learned how to address the needs of America's aging population in new and different ways. This focus on seniors is transformational—and exciting."
Richard Compton, Retired
CEO, Broadmead Retirement Community
Erickson M.A. 2008
---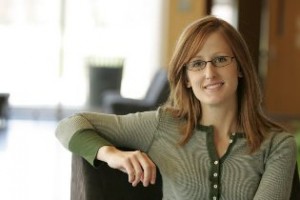 "As a direct result of the MAgS program, my direct supervisors are benefiting from my ability to operate as a skilled leader as I create partnerships and alliances within AARP. I'm now better able to think outside the box for creative solutions that lead to sustainable, positive change within the communities we serve."
Jennifer Holz
Associate State Director of Outreach, AARP
Erickson M.A. 2008
---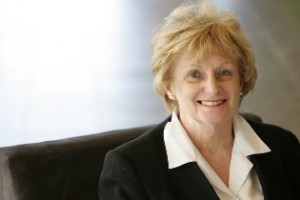 "The MAgS program exposed me to so much, on so many different levels. I learned things like organizational management, statistics and trends, and policy issues that affect the entire aging population. Every day I'm using what I learned to influence decision makers."
Marge Mulcare
Review Coordinator, Maryland Dept. of Health and Mental Hygiene
Erickson M.A. 2008
---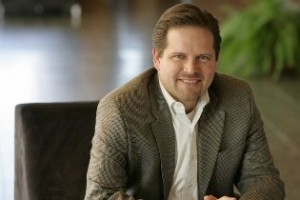 "Erickson faculty are real-world leaders and policy makers. They have a great way of bringing information to life. Erickson faculty make the classroom a dynamic place where students view themselves as part of a team."
Jonathan May
Attorney and Partner
Rosenberg Martin Greenberg, LLP
Erickson M.A. 2008
---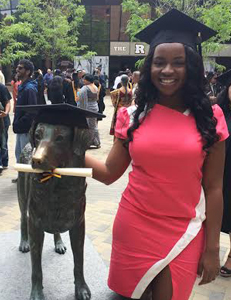 "Attending the Erickson School's graduate program allowed me to gain a wealth of knowledge from the most prominent leaders in the field of aging services while developing skills and relationships that have helped me progress in my career path."
Augusta Osefoh
Erickson M.A. 2016 (C8)
---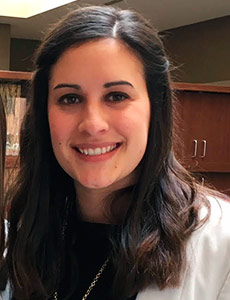 "I am passionate about working with older adults, and the the MAgS program has helped me advance my expertise in aging, management and policy. My professors, coursework, and classmates helped me grow into a well-rounded, Aging Services Professional. I am happy to share that this experience has aided me in landing a new full-time job with Erickson Living!"
Alyson Olmstead
Move In Coordinator at Riderwood Retirement Community
Erickson M.A. 2016 (C8)
---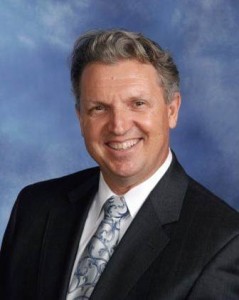 "As leaders in Aging Services, if we're going to transform perceptions that the world has on aging, we need first to transform our own ways of thinking about aging. And though mastery of a subject is a life-long journey, my MAGS experience – engaging with diverse professionals from my industry, and having our dialogue facilitated and mentored by subject matter experts in their fields – helped to re-frame the aging paradigm for me.
MAGS challenged me to look at aging differently, and in 3-D: and now, five years out, that has been the sustainable difference in me as an Aging Services leader."
Vinson Bankoski
Executive Director
SearStone Retirement Community, Cary, NC
---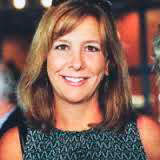 "The MAgS program was a transformational experience. It re-engaged my thirst for knowledge and created the spark for new ideas and innovative approaches in aging services. I found it so stimulating to be immersed in the learning experience with knowledgeable professors and passionately engaged peers. Through the program, I acquired the tools and confidence I needed to further my career. It enabled me to combine my years of experience as a consultant along with a robust academic experience to be a clear and effective voice at the leadership table."
Nicole Muller
Senior VP, Marketing and Communications,
Westminster Communities of Florida
---
"I joined UMBC MAgS master's program because I want to provide superior service to the aging population and be able to effectively impart my knowledge and training to my staff. I was a little apprehensive about going back to school after being out of the academic world for over 20 years. At the initial orientation, I immediately felt at home and like this program had been custom tailored for me.

Learning from world class professionals in the field of aging with the most up to date information is an invaluable resource. The online learning format makes it possible to me to attend the program full time because they bring the virtual classroom to me. This program integrates people from many backgrounds with the common passion for making a positive change in the compassionate delivery of aging services. I also wanted to add that one of my most trusted dementia resources has been the 36-Hour Day and having the author, Dr. Peter Rabins, as a professor us truly amazing."

Donna Poole
Director, Arcadia Assisted Living LLC

---

"This is exactly why I chose the MAgS program, because it is directly applicable to the work that I do. I think I would have really struggled slugging through academic content from a general program and trying to make the connections to the work I do."

Josh O. Lyons
Executive Director
Sunnyside Retirement Community

---

"I feel very prepared to take on my new role as the SOAR (Securing Older Adult Resources) Financial Counselor with the Maryland Consumer Rights Coalition. I continue to support older adults through direct service and I am also involved in advocacy and policy work."

"The Masters degree is a great compliment to my social work background. It allows me to continue working with older adults in the community and make changes on a macro level. I loved that our cohort was a diverse group professionally, and we were encouraged to dig deep into our experiences to explore issues in aging services. I am able to use what I have learned in my new position, and really see the value and need for the MAgS program, especially when it comes to grant writing."

Francine Hyman
SOAR Financial Counselor
Maryland Consumer Rights Coalition
Erickson M.A. 2017 (C9)