The Positive Case for Change in Dementia Services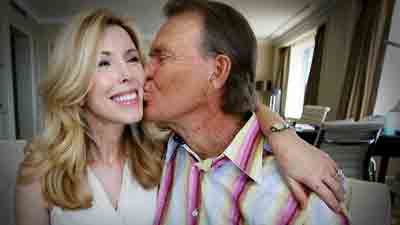 The number of Americans with Alzheimer's Disease and other dementias will escalate rapidly in coming years as the baby boom generation ages.
According to Robert Kramer, President of the National Investment Center for the Seniors Housing & Care Industry, seniors housing will continue to grow to meet the needs of consumers, and that means memory care.
Operators who provide memory care – in their own communities as well as the broader community — will be judged, at least in part, by the performance of their peers, for better or for worse.
The Erickson School at UMBC's Leadership Institute recognizes the importance of addressing these critical challenges, and is pleased to present "The Memory Care Summit 2015: The Positive Case for Change in Dementia Services," a 2 ½ day experience in addressing practical issues for the future of caring for those with memory impairment and their families.
Learn from the foremost international experts in memory care and services. Dr. Peter Rabins, author of the book, The 36 Hour Day, and Kim Campbell, wife of country music legend Glen Campbell featured in the major motion picture "I'll Be Me", join Dean Judah Ronch, Dr. Bill Thomas, and an all-star cast of experts in dementia care and services, in charting the path to innovation, intelligent growth, and success for aging services leaders and their organizations.
---
January 6-8, 2015 South Seas Plantation

The dining view at the South Seas Island Resort.
© Copyright South Seas Island Resort.

Captiva Island, FL
For decades, generations of families have made South Seas Island Resort on Captiva Island the vacation destination of choice in which to share treasured moments and make lasting memories. This iconic 330-acre wildlife preserve spans two and a half miles of pristine white-sand beaches framing the tranquil waters of the Gulf of Mexico.
Experience South Seas – a resort village and wildlife sanctuary with boundless opportunity for both adventure and relaxation. Uncover the infinite possibilities that exist within this island getaway, poised to inspire and delight both the young, and the young at heart.