Leveraging Your Assets to Develop a Successful Aging Community Workshop
November 6, 2019
8:00 a.m. – 5:30 p.m.
The Erickson School of Aging Studies
This dynamic one-day workshop introduces the core principles and applications of Asset-Based Community Development (ABCD) in the context of aging. Participants will learn how to —
Assess the resources, skills and experience available in the community;
Organize the community around issues that move its members into action; and
Determine and take appropriate action that build community capacity and improves the lives of older adults.
Discussions will be framed around current topics such as Age-Friendly community initiatives, and will enable participants to think deeper about responses to challenges to the growing aging population within communities.
Registration
$300 for the one-day workshop and includes breakfast, lunch and snacks. Parking is available and there is no charge. Register early!
The workshop will be led by: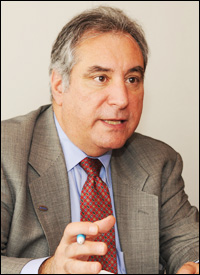 Michael Marcus                                                                            John Migliaccio
Principal,                                                                                       President,
Consultants for Community Resources                                        Maturity Mark Services Co., LLC
Download the agenda (subject to change) and flyer.
This workshop is sponsored by: