Graduate Program Scholarship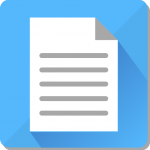 Erickson Graduate School Scholarship Application
Elevate the next generation of leaders
Merit and need-based scholarships
Student must be enrolled as a full-time student (9 credits)
Students interested in applying for this scholarship should complete the Google Form.
For questions about this scholarship or the application:
Nick Ocasio at nocasio1@umbc.edu
For questions about financial aid, contact the Financial Aid & Scholarships Office: https://financialaid.umbc.edu/

The Wall Street Journal: How Grad Students Can Search for Scholarships
---
Alumni Scholarship: Claim Your Future
Thank You, #RetrieverNation. You've made us proud and now UMBC wants to celebrate its alumni with a $1,000 scholarship toward first semester graduate studies this Spring 2019. In addition, application fees are now waived for UMBC alumni for applications to the Spring 2019 semester (Use the code RetrieverNation in the code are of page one of the online application). Claim your future and apply now!
$1,000 tuition scholarship
All Masters and Certificate Programs
One-time only for Spring 2019
Only for new graduate students who were admitted to Spring 2019
Must have a degree or will have a degree from UMBC before Spring 2019
Previously admitted students to the Fall 2018 semester qualify
Accelerated students admitted as graduate students to the Spring 2019 semester qualify
Apply Here: https://gradschool.umbc.edu/retrievernation/
For questions about this scholarship contact:
Mike Suica at suica1@umbc.edu
---
Testimonials
Leon Thornton – Awardee of the Erickson Scholarship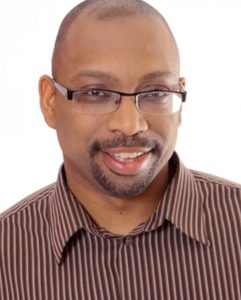 "David Whyte, best selling author of Crossing The Unknown Sea: Work as a Pilgrimage of Identity, asked the readers a poignant question: "How many times do we keep a hope or a dream in abeyance, because the possibility of failure is too much to contemplate?" Acquiring a college education, for many, is a hope or a dream students find all too elusive, especially when you consider the high cost of tuition (risk) in comparison to the likelihood of future employment or advancement (reward).
With one son already in college and another son a year away from graduating from high school, I found myself questioning and reevaluating the decision to pursue a master's degree in Management of Aging Services at UMBC-The Erickson School. In order to propel myself forward, I had to rely on assistance from federal student loans and supplemental funds from the Erickson Scholarship. These financial resources helped reduce my stress and provided an opportunity to benefit from the MAgS graduate program.
For MAgS students in need of additional financial support, I recommend you consider the Erickson School Scholarship not only as a potential economic resource but, more importantly, as an opportunity to further your education in the field of aging services."